If you would like to receive an SMS online and without your own mobile phone, this is possible on various websites. We will show you where to find what you should consider. To receive sms online you can follow the following options.
Receive online SMS: You should pay attention to this
For some services, you need to register not only with your email address but also with a mobile phone number. If you do not want to reveal your number, you can also receive the SMS anonymously online.
Providers of such services usually make several numbers publicly available, of which you can "reserve" one. Unlike anonymous email addresses, however, you do not get an address just for yourself.
The incoming messages are visible online for everyone. The messages are usually deleted after a few hours. For this reason, you should not request sensitive data via SMS.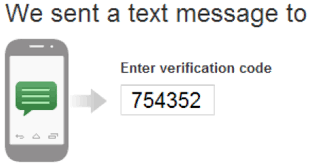 Also, make sure that you choose the right country. Depending on the website, you can also use different international numbers. In some cases, it may take a while for the text message received to be displayed on the website.
Receive SMS online: The best providers at a glance
All providers work on the same principle: you simply select the desired number of the respective country and use it for your purposes. Then you can read the SMS on the website. All services are completely free.
On ReceiveFreeSMS.com you can find phone numbers for Germany, Israel, Brazil, France, Australia, Spain, and Hong Kong.
For numbers from Austria and Switzerland visit the best SMS-mpfangen.com. At FreeOnlinePhone.org you can get a mobile phone number for the US, Canada, Sweden, and the UK. On MyTrashMobile.com numbers can be found from South Africa and Italy. Incidentally, in the next practical tip, we'll show you how to send text messages online.
Receive SMS online: This is how it works without your mobile phone
The function of receiving text messages online is especially worthwhile if you do not want to make your mobile number publicly visible. For example, you can do phone verification on a web page without having to enter your normal mobile number.
To receive SMS online and without your mobile phone
To receive a text message online without using your correct mobile number, use the service of a corresponding website. For example, a service is Receive-sms-online.com. In addition to German numbers, you can also dial here from the US, Spain, Russia, Romania, and other countries. The SMS service can not only be used on the computer but is also available as an app. It is useful for numbers from Austria or Switzerland. On My Mobile Trash, You can also find numbers from South Africa.
You should pay attention to that
Under no circumstances should you send sensitive data via SMS if you use such services. Incoming messages are generally accessible online for each user and are usually deleted after a few hours. Depending on the provider and connection, it may be that the SMS is displayed with a time delay. Although you can reserve a phone number with most providers, they do not just get the number for themselves.